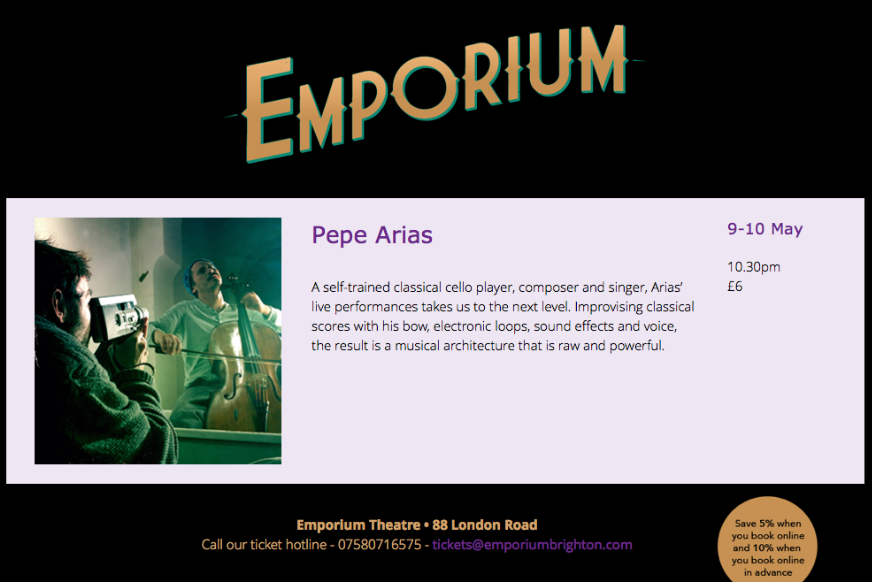 By Pepe Arias on May 18, 2013
Thank you Emporium for the generous invitation to perform for your grand opening. It was a priviledge to play in such an exciting new venue. I am looking forward to my return and getting to know a bit more about Brighton way of life. Also many thanks to Charlotita and her great hospitality in Shoreham on sea.
Emporium. Brighton. UK.